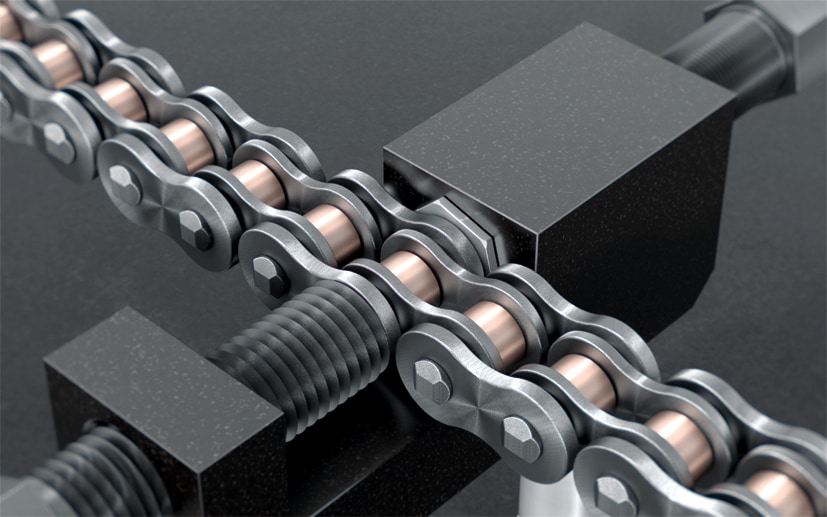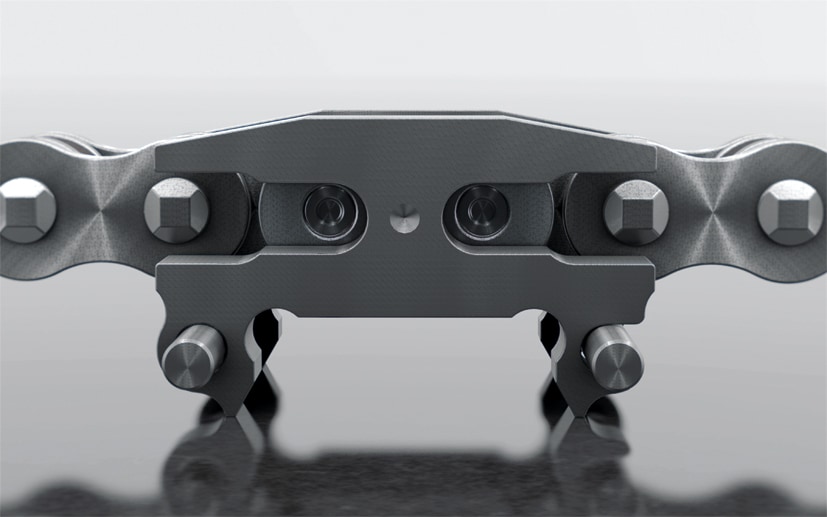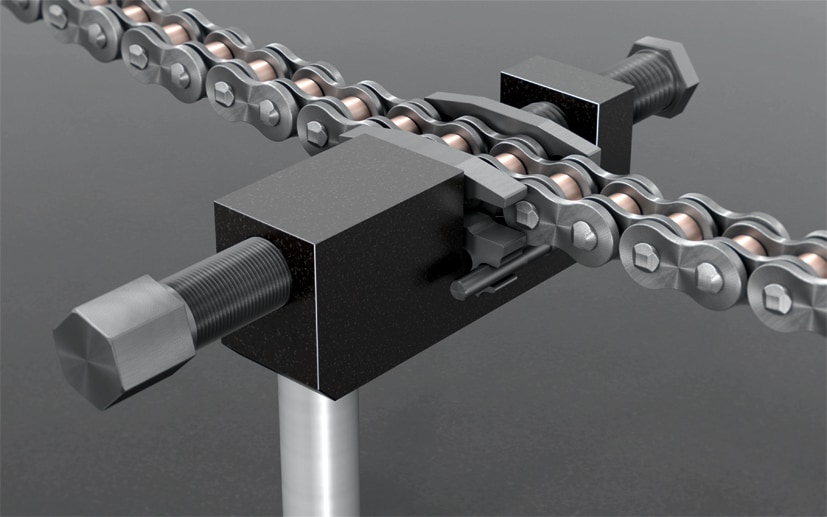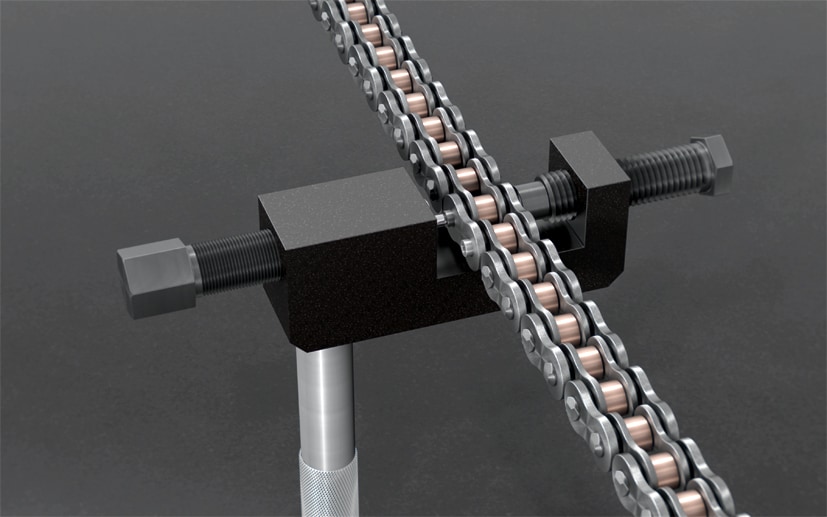 Chain Tool KTW 2.5
The Kellermann chain tool KTW 2.5 is the enhanced version of the KTW 2.0.
It allows an easy removal of the worn chain and a precise assembly of the new chain with hollow rivets, so that the swingarm can stay installed. The tool is designed for chains of all brands (such as DID, Regina, RK, etc.). The tool now comes with two arbors for different diameters. The pre-installed arbor is now stronger and works for 5xx und 6xx chains.
The additional arbor especially works for 4xx chains. For use in addition only a 19mm ring or socket wrench is required.
The chain tool contains a patented, magnetic positioning tool for the assembly of the connecting link,
which ensures simple and absolutely precise mounting of the side plate of the connecting link. The positioning unit consists of two magnetic plates that are coupled together via a guide.This design allows a precise and comfortable positioning of the parts of the connecting link. The plates stick magnetically to the connecting link, so you have the hands free to work. Crucial for the assembly of the connecting link is, that you don ́t insert the side plate too far onto the pins. To prevent this reliably, the plates act as a limit stop and extend to the adjacent chain links. You can see with naked eye through the cut-outs in the push plate, if the side plate of the connecting link is in the right position and you have to stop pushing it.
So connecting link assembly errors are largely excluded and the assembly of the connecting link is neither time consuming nor nerve wrecking any more.
Rivet head molder Extension set for full rivet locks Part No. 130.250
This chain tool is capable to handle full rivet locks by using our extension set. Convenient Handling: Just replace the guide of the pin punch against the attached rivet head molder guide. Push the rivet head into the guideway by what its usable. The force is transmitted by the pin punch to the rivet head.
Chain Breaking
Connecting link assembly
Rivetting the bolts
Watch our KTW 2.5 video at
Kellermann Chaintool Video