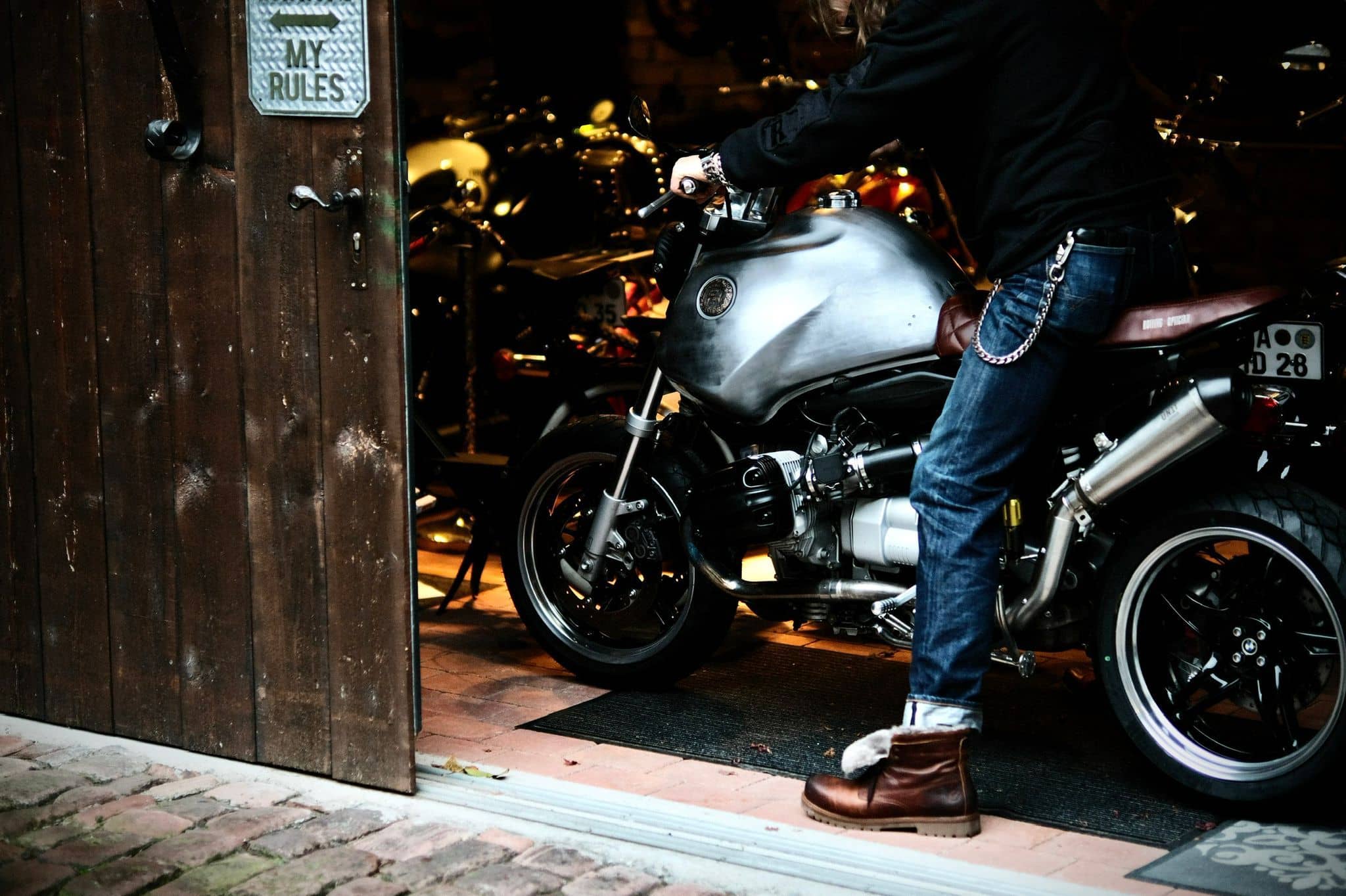 Kellermann indicators on Woidwerk bike for Rolling Optician -
'This has look good and function perfectly at the same time!'
Who said that? All three candidates for this quote will play a role in this story. But let's check out first what the topic really is. The kick of idea was to transform your average BMW R 1150 GS into… well, into 'what' actually? And who is behind the project?
Enter the man who has become a well-known face at trade shows and events in Germany, Austria, and Switzerland: Manuel Wilde. Doesn't ring a bell? Maybe the artist's name is better known: 'Rolling Optician'. That has become his trademark in the last twenty years at shows throughout Europe.
When travelling he always has on board the full arsenal of an optician and frames of all known brands. His expertise are special motorcycle shades and his name among bikers is almost legendary. Of course, he is a keen biker himself and so a special show bike was the natural next step.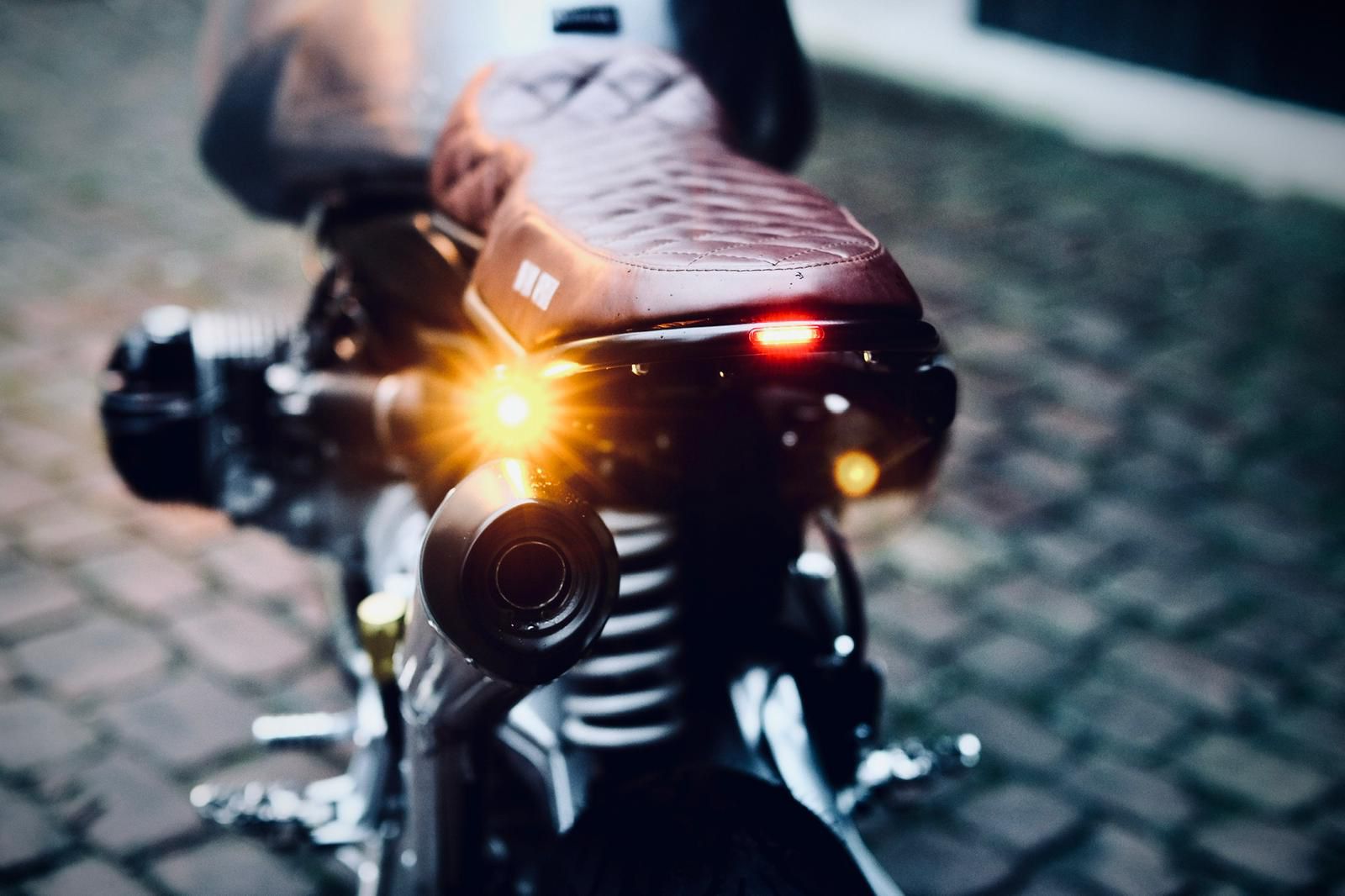 The BMW R 1150 GS from 2000 was due to become 'IDunnoWhatExactly', a mix of Scrambler, Supermoto and Café Racer, but for sure a power and show bike. Got it? Sounded like an adventure and therefore was just the project that Ralf Eggl likes. With his 'Woidwerk' brand and under the slogan 'Bavarian Gentlebikes' he made a name for himself to be an expert for exclusive BMW custom bikes, first in Germany and then throughout the world. In the small workshop in Bavaria handcrafted creations come to life, classic bikes with a focus on a clean finish and a symbiosis of design and function.
The aluminium fork bridge and riser of the BMW are custom made. The rear frame is shorter and cleaner, the passenger pegs have been removed. The new seat is handmade from antique English leather. The telelever swingarm was taken from a R 1150 R. The paralever brace is a unique handmade piece, shorter and lighter, again cut from aluminium. No matter what you look at: engine, exhaust, tank, stand, pegs, covers, everything is handcrafted.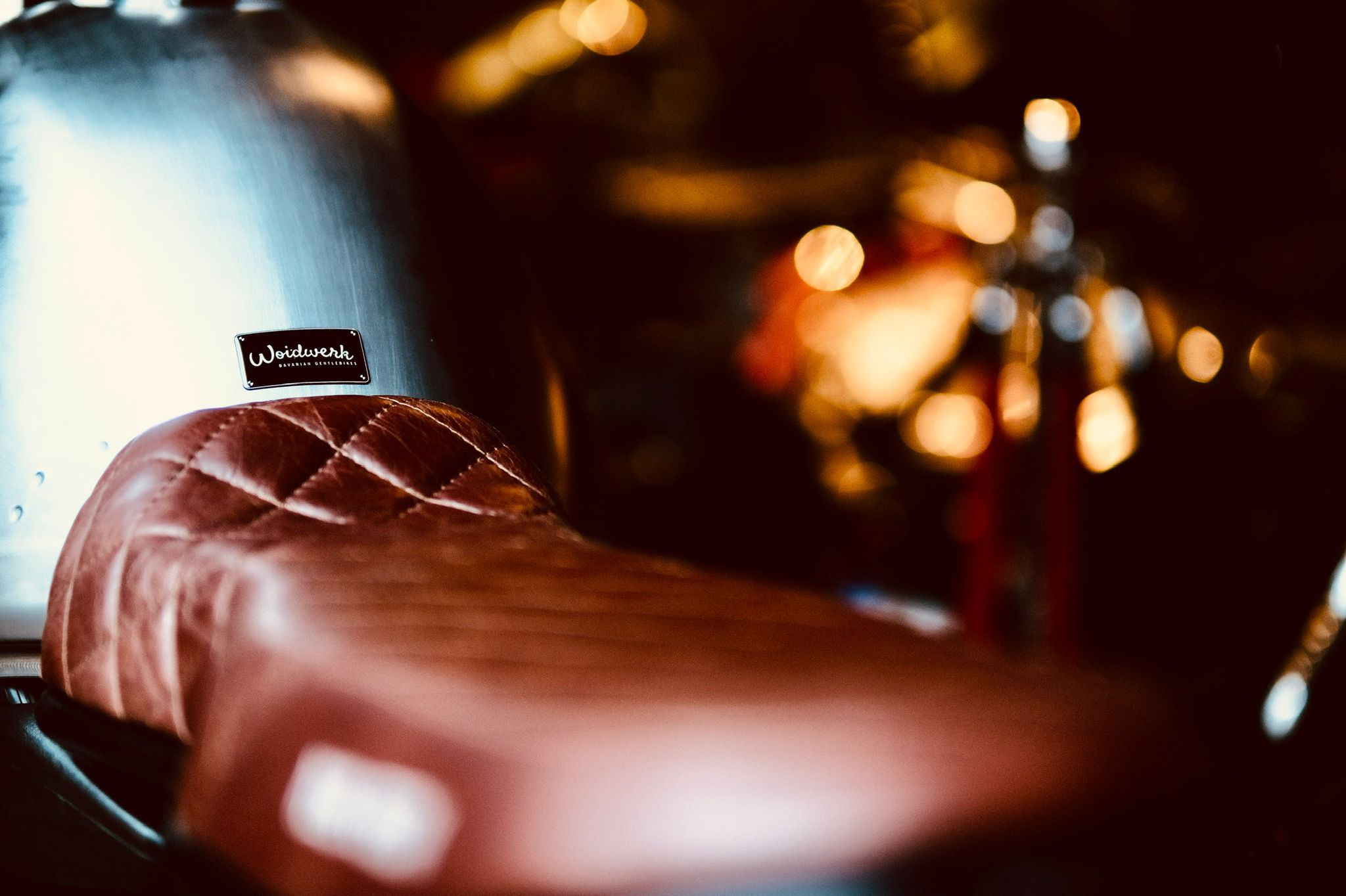 The accessories are also top drawer: Touratech, Brembo and other premium brands were installed. And it comes as no surprise that the indicators had to be also the best of the best and that could only mean: Kellermann. Jens Bergheim, in charge of technical support at Kellermann and also taking care of special projects, went through the options with Woidwerk and the perfect match was found. For the front the almost legendary handle end bar indicator Kellermann BL 2000 was chosen. And at the rear the smart integral version of the Kellermann Atto dark was installed. Fine technology for a fine bike! The compact and shapely design of the Kellerman's became a substantial part of a fine work of art on two wheels.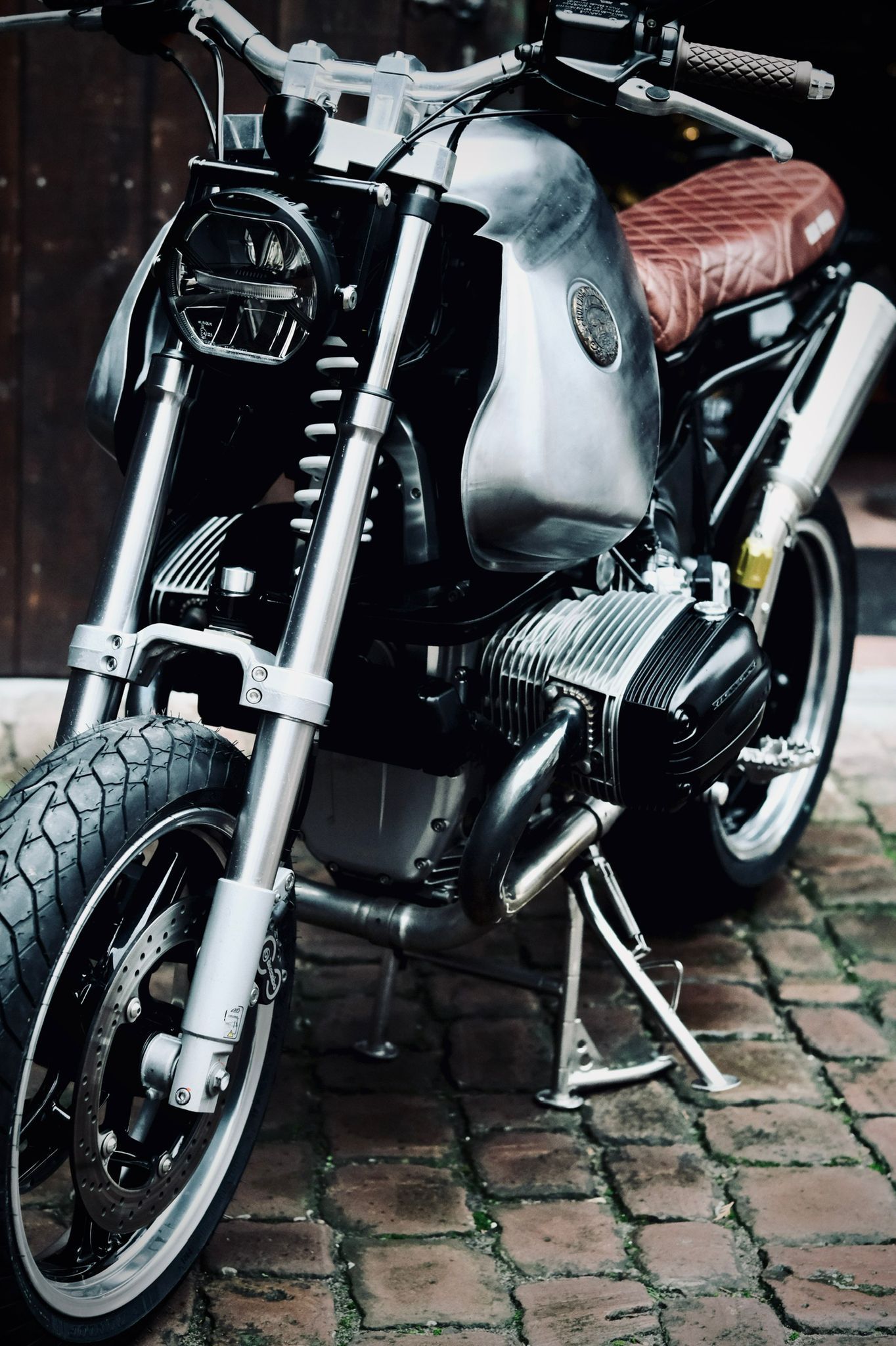 The result is noble and spectacular at the same time: A BMW power bike with a very personal touch, the pictures tell the story! And this perfect show bike will now be on tour and can be examined closely at events throughout Europe.
One question remains: Who delivered the quote for the header? Nobody in particular because all three partners in this project – Kellermann, Woidwerk und Rolling Optician – have been working for many years with the same philosophy, that is easily said but delivered only by a few: It has to look good and function perfectly!