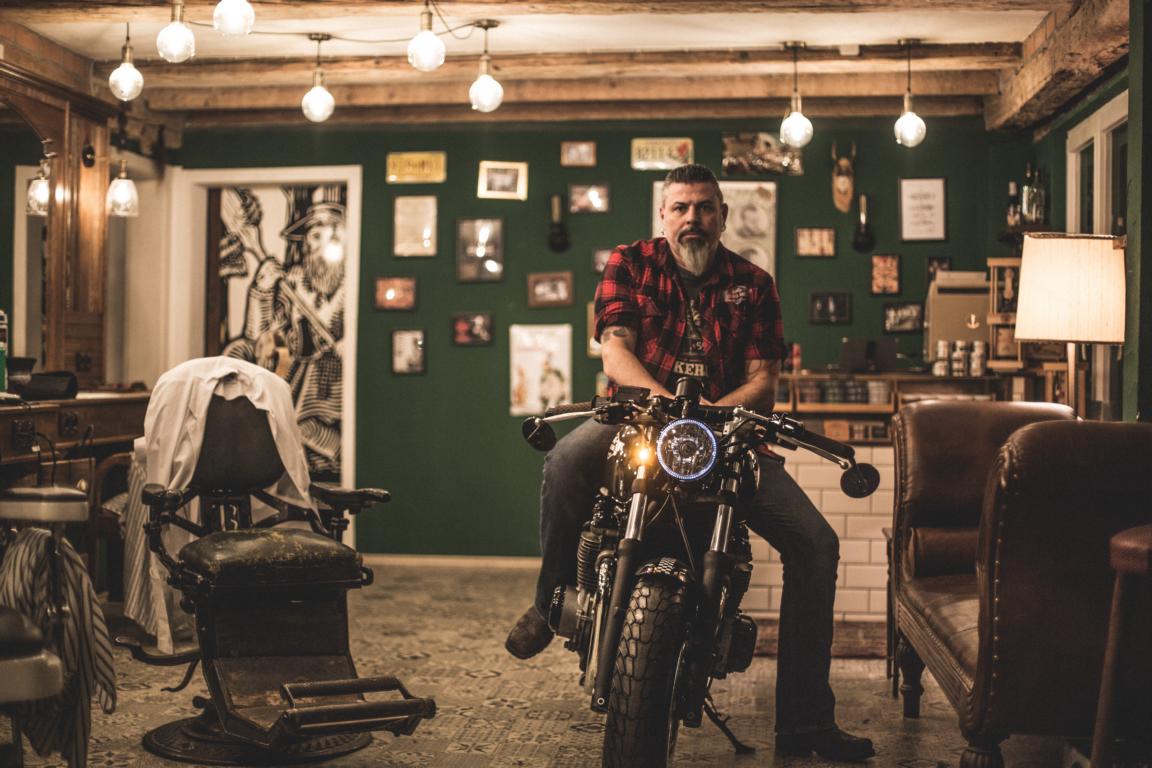 Black Bike - Lights in the Black Forest
A photo and its story
A guy with red and black lumberjack shirt sits on a fine Café Racer, the Kellermann lights shine bright on the bike, the whole scene is placed in a cult style retro setting. It looks completely staged yet natural at the same time. Maybe something like this is only possible in the German Schwarzwald, internationally know as the mystic Black Forest. People just do their thing in this part of the word. And this particular man does just that and his name is almost a legacy: Alex Schwarz.
The boss of Black Bike is rather the perfect example. His fine work shop builds bikes in the small town of Halterbach near Nagold, themed by the tourism industry as the 'Gate to the Black Forest'. But the bikers of the region and beyond just say 'We ride over to Alex' and everybody knows the drill. The bikes taken care of range from Harley's all the way to Kawasaki's, as Black Bike is also an authorized dealer of the Japanese motorcycle brand from the Far East.
And a Kawa happened to be the donor bike for the project in the setting, a Zephyr 750 to be precise. The result was a fine Café Racer in dark green. A real eye catcher that easily matched the impressive surroundings of the phot shoot. And the super bright Atto delivered the strong light you just need in a dark forest!