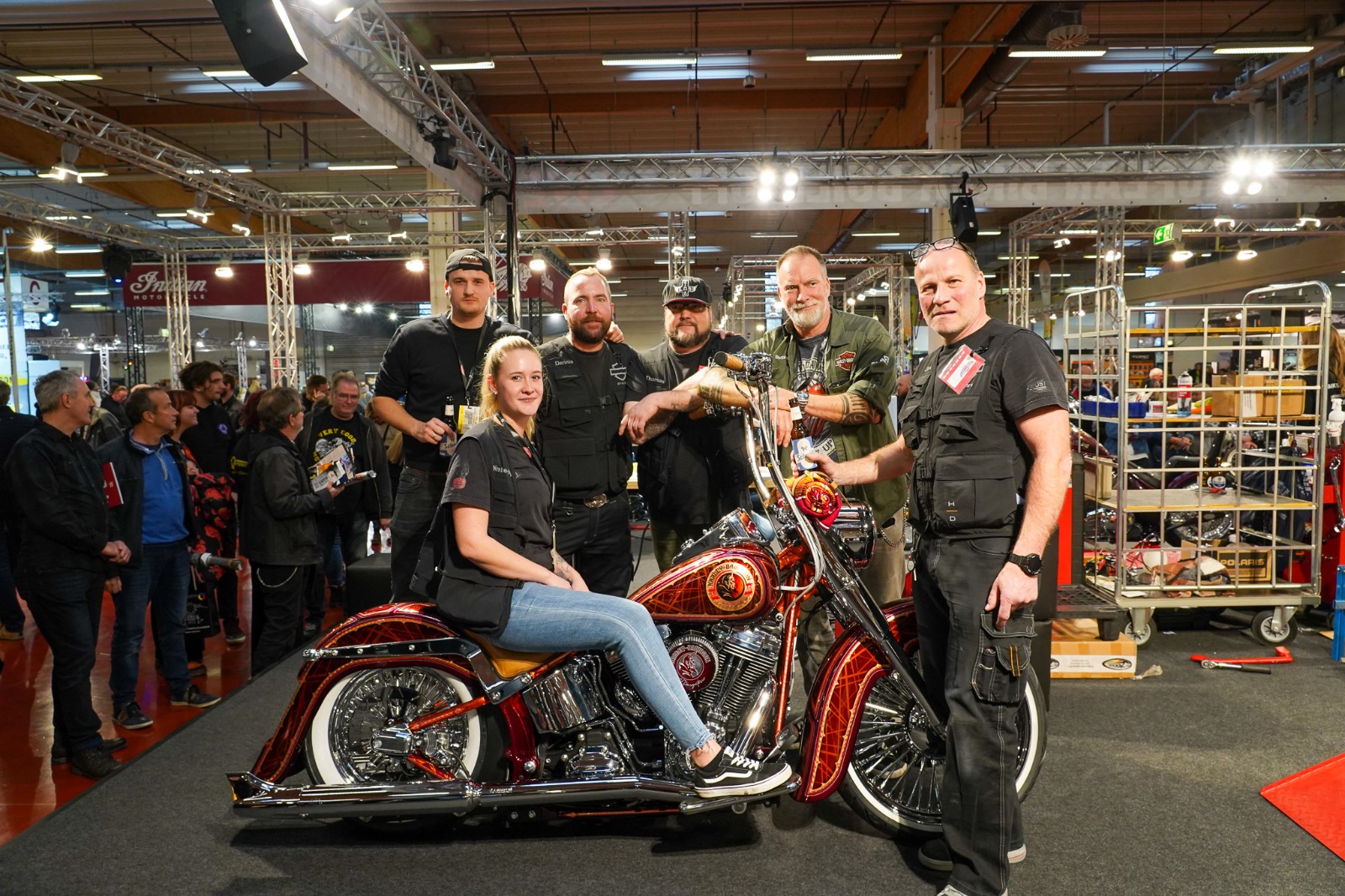 At Harley Davidson Bielefeld, the devil is not in the details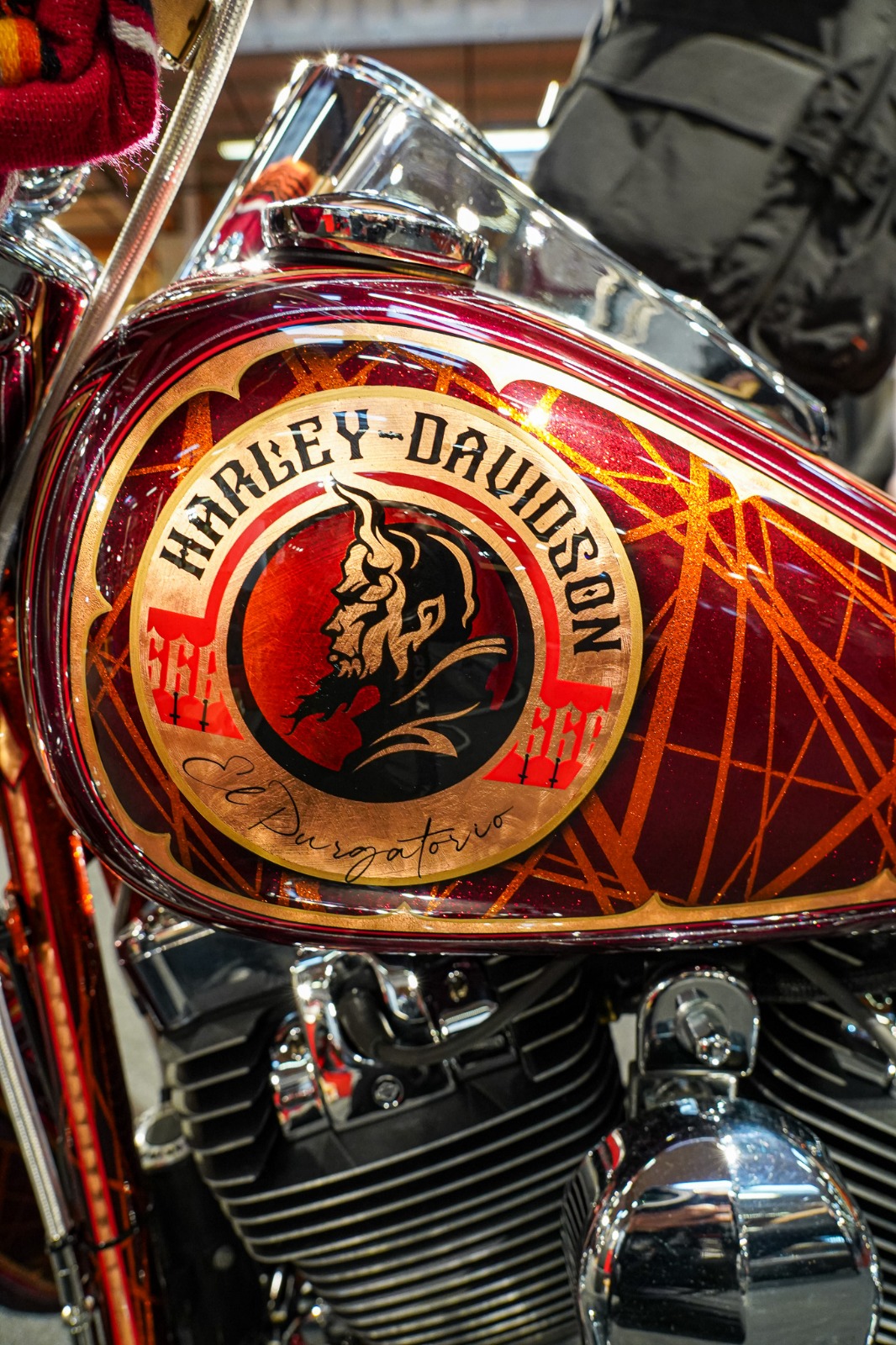 Paying homage to the devil? 'Yes, we can do that, but only if everything stays legal.' With this clear guideline, Stephan Kaminski sent his team to work. The experienced workshop crew from Harley Davidson Bielefeld was thus allowed to bring "El Purgatorio" to life. But only if the bike will be on the road after the European Biker Build-Off at the Custombike in Bad Salzuflen. So the task was clear: let your imagination run wild, but don't produce it for the museum or countries without TÜV. There the devil laughs, but with style.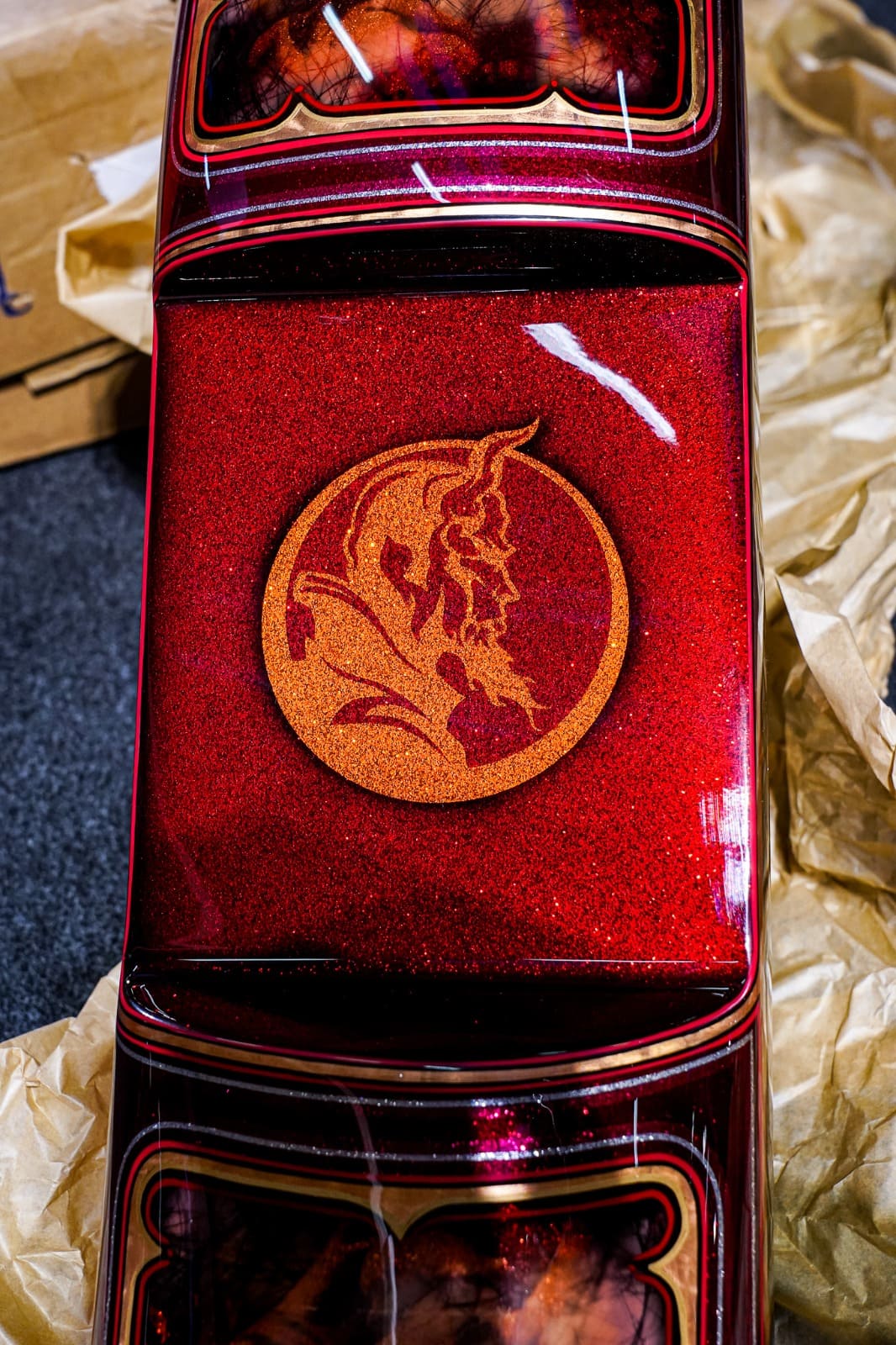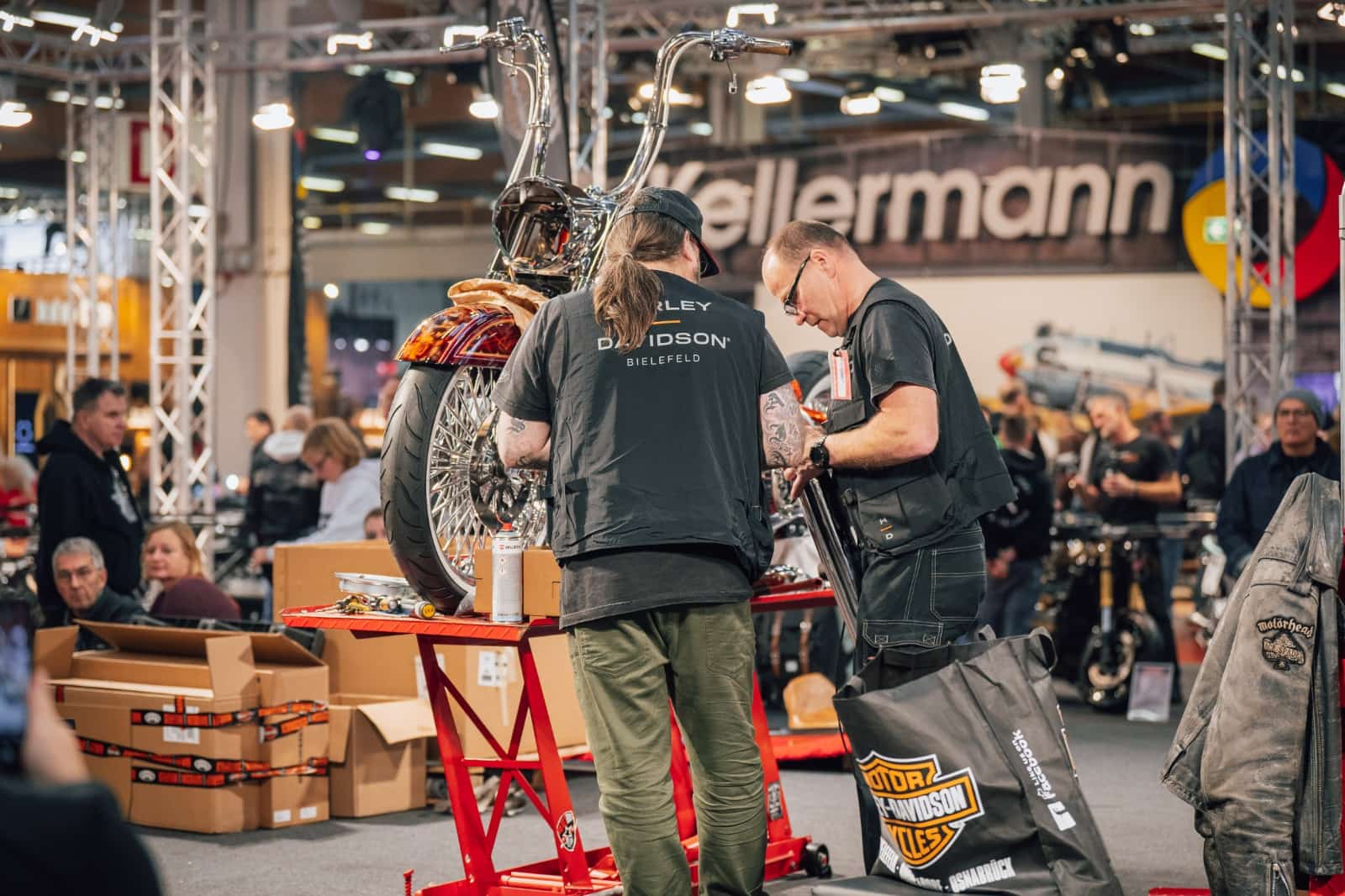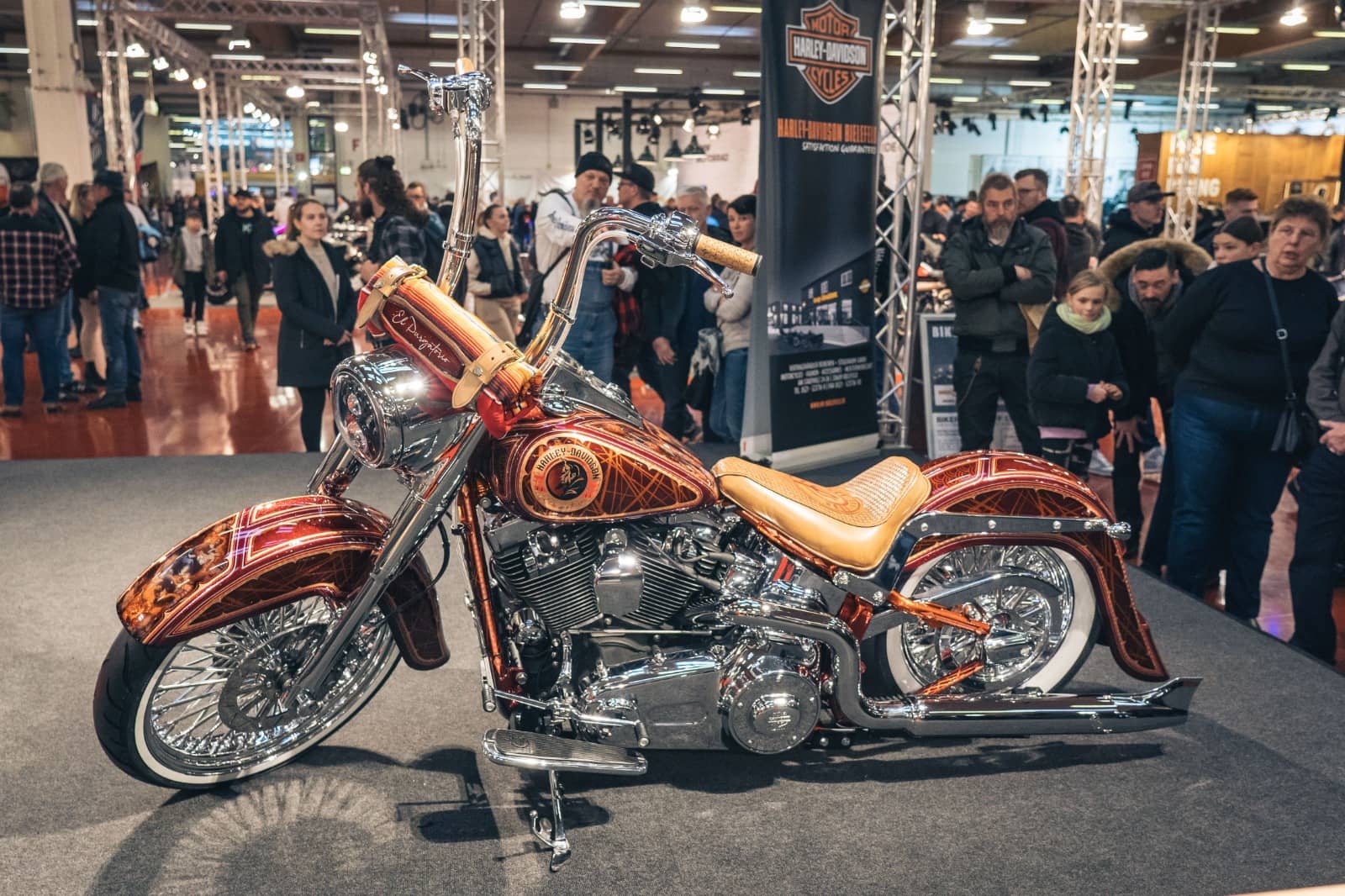 A Softail Deluxe built in 2013 served as the basis. The air-cooled Twin Cam with 1690 cubic capacity is of course well know and beyond any doubt. The job around it then was key, because almost everything was changed and equipped with extra high-quality components. KessTech was used for the exhaust, the suspension was lowered by Legend Air (Airride), tires by Avon (Cobra) and brakes by Ricks. With the further accessories the team stayed on premium course, thus for the rear lighting the noble Bullet DF in chrome from Kellermann with 3in1 function (turn signal, rear and brake light) was installed.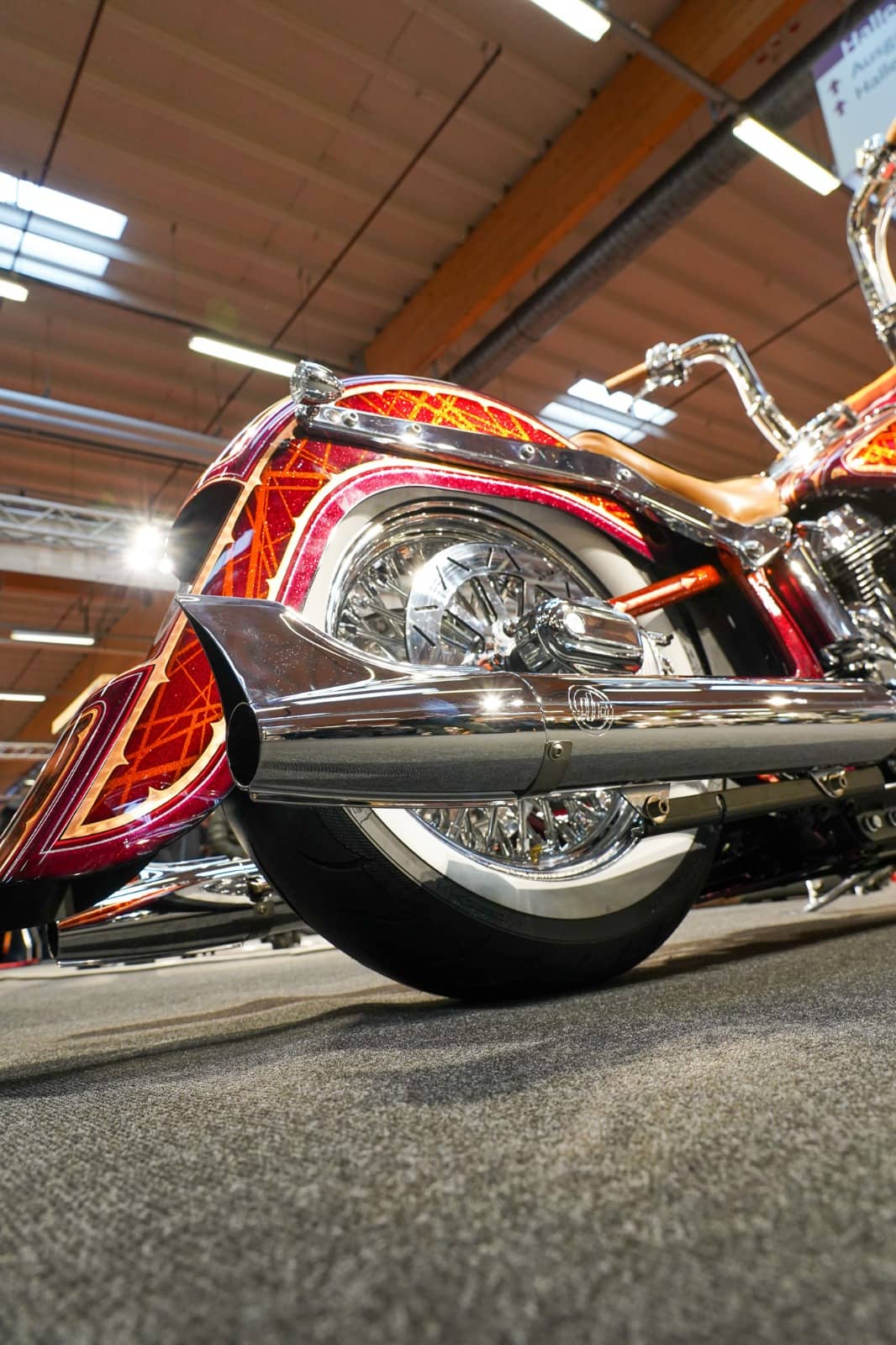 And then you just have to highlight the incredible flake paint by AHA-Design and the impressive leatherwork by Tomas Lederhandwerk. Or just look at the pictures, goosebumps guaranteed! Whoever wants to ride out this devil bike next year does not need to call spirits, but simply ring HD Bielefeld!