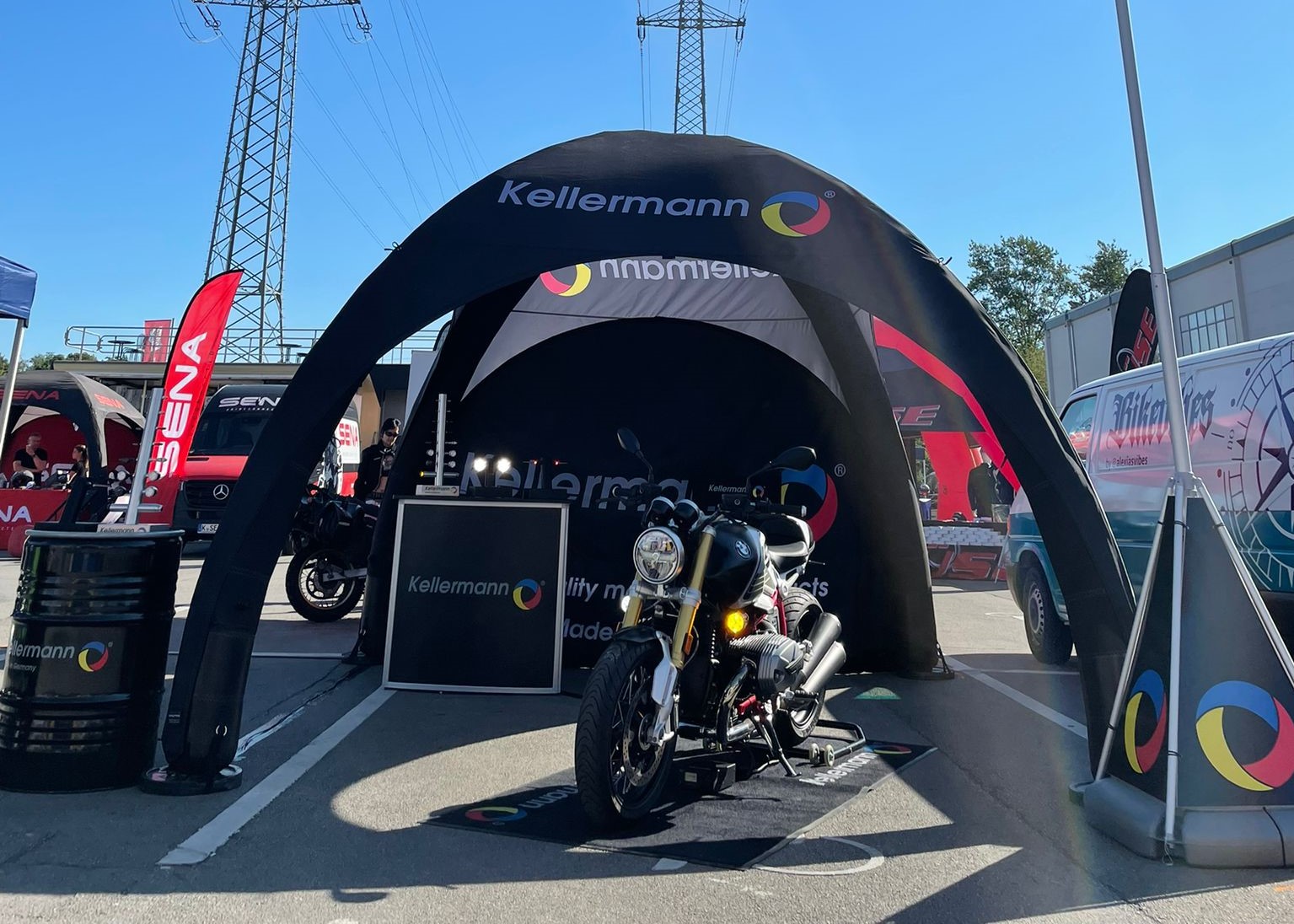 Kellermann as bright as the sun at Louis event!
The setting for the Summer Bike Party in front of the huge Louis store in Köln-Pesch was really perfect: Weather and entertainment at its best. And many Louis partners showcased their products at the event.

But only one exhibitor was able to challenge the sun in terms of brightness: Kellermann from Aachen.

At the event tent the premium lights flashed on displays and on a show bike.

The BMW R nine T presented the recent novelties from Aachen: The day time running light Dayron and – for the first time this season – the spectacular sequential running light Jetstream in the 3in1 version DF. The extreme illumination power of the Jetstream in bright sunlight almost stunned the biker community. Overall feedback: Kellermann once again has set a new benchmark!

Also one of the most popular influencer showed up: Se.z.er arrived on his impressive Suzuki GSX-R 1000 R, of course equipped with fine Kellermann Rhombus S Dark.

Kellermann live on the road: Premium lights and tech talk right at the bike!