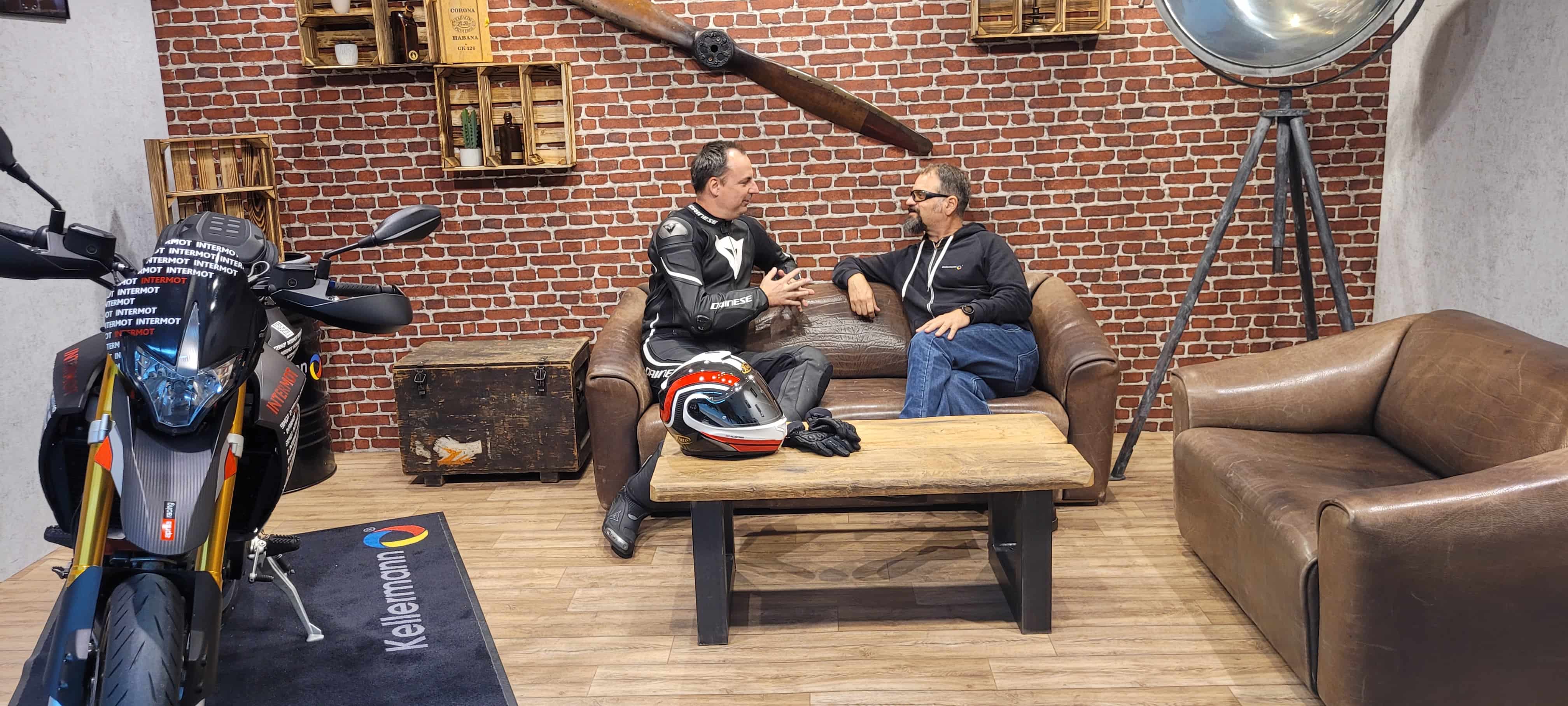 Intermot 2022 coming up
Trade show director visits Kellermann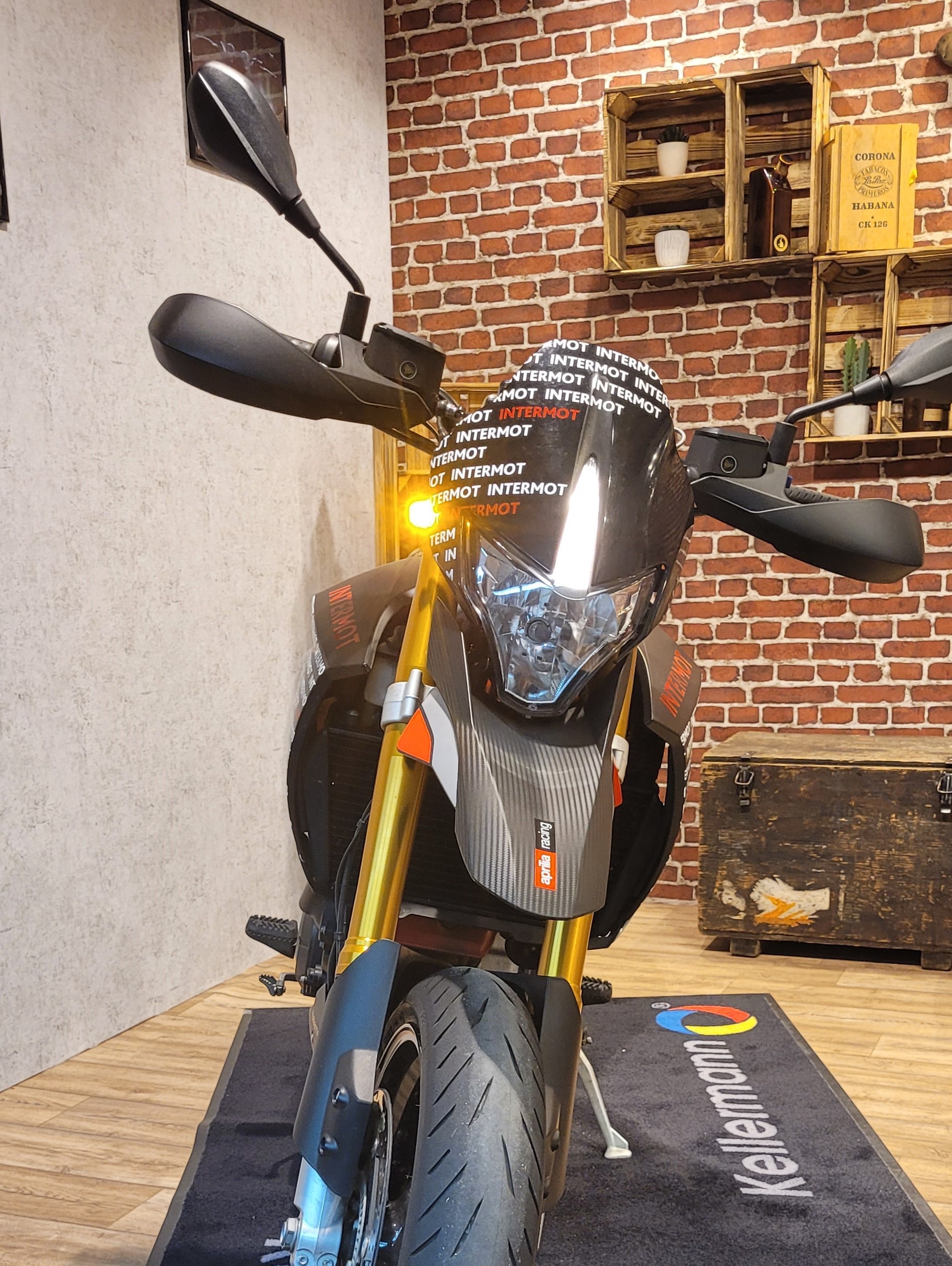 A most welcome guest indeed: The director of Intermot, Alexander Wolff, rolled directly into the studio of the Kellermann Bike Talk on his fine Aprilia: Small talk about everything on two wheels and of course the upcoming Intermot show from October 4 to 9 in Cologne after a forced brake of 4 years.
Intermot is the leading international business and event-packed trade fair for the world of motorised two-wheeled vehicles. Visionary concepts for the mobility of the future are presented. A good opportunity to learn about innovative technical developments live and at first hand. On of course the main reason to go: To check out the most awesome bikes and have that important first test seat on many bikes.
And there really is something exciting for everybody. Starting with the 125cc bikes, legally ridable with the B196 car license, for rookies of every age an interesting option. The range show cased in the medium and big bike sections is equally as impressive: From petrol engines to electric drives, from e-bikes to sports tourers, anything is on display. And even test rides are possible: A special section offers the opportunity for that all important first test lap under professional guidance.

Kellermann of course is part of Intermot 2022, you are welcome to visit us at hall 8, stand A029.