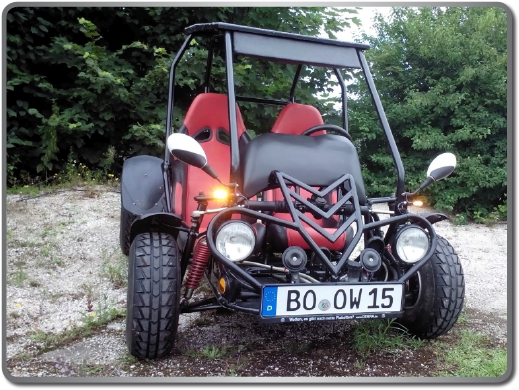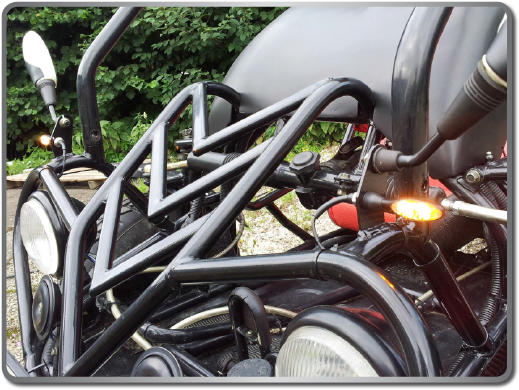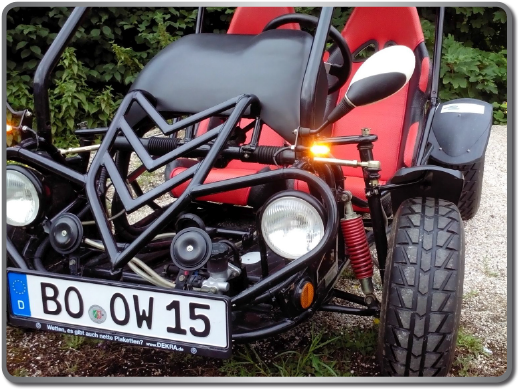 Kellermann and the solar buggy in Australia
---
The solar buggy of the university Hochschule Bochum was equipped with the high-performance indicator micro 1000 Extreme black.

The students converted a beach buggy with a conventional combustion engine to an electric power system, fueled by solar energy. The group is a spin-off of the highly successful Solarcar Team of the Hochschule Bochum. The team was runners-up at the World Solar Challenge in Australia and overall winner of the European Solar Challenge.

The solar buggy was already a much-recognized guest at the Formula E racing series in Monte Carlo. The next big goal was a challenge in Australia at the End of the year. There the team and the solar buggy will tackled the more than 1000-kilometer-long Tanami Road

When driving under the harsh Australian sun the indicators must work energy efficient and indicate strong and bright at the same time. This is just the right job for the Kellermann micro 1000 Extreme dark. This indicator has the European E6 approval of the authorities and can be used on all kinds of vehicles, ranging from motorcycles, quads and ATVs to cars and trucks. And now the amazing solar buggy joins the ranks.